Drops in Raises and Bonuses Don't Hurt Q3 Workplace Satisfaction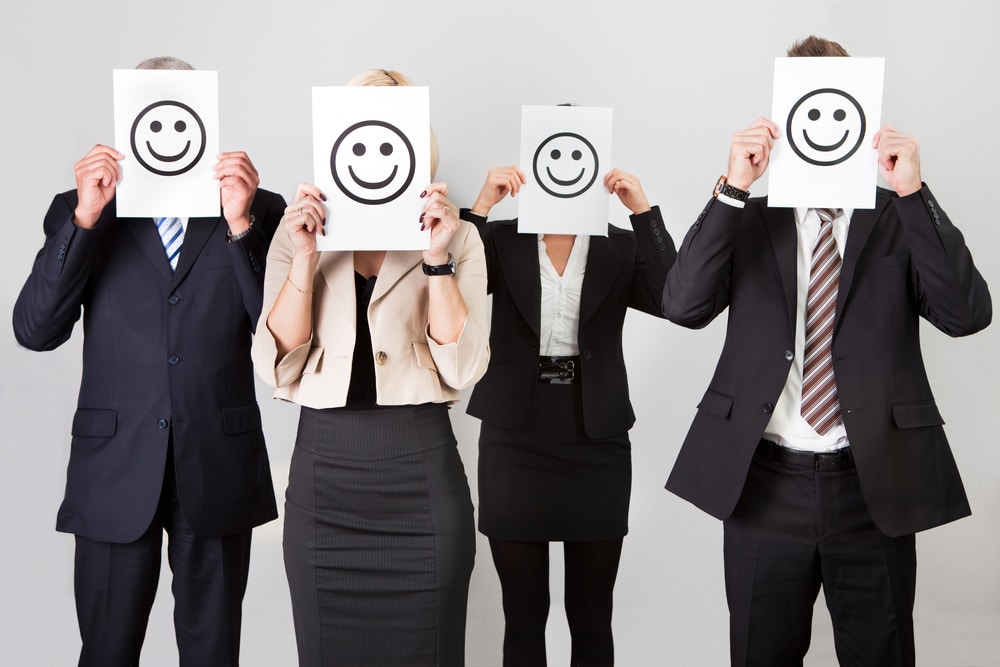 More than half of Canadians said that they are satisfied at work in Q3, according to Office Pulse's Quarterly Satisfaction Survey. This quarter's 59% of satisfied survey-takers is down just slightly from 60% last quarter – staying steady in that area. The most common reasons why people aren't satisfied at work can be grouped into concerns about salary, superiors/co-workers, growth, and the inherent stress of the job.
Do you feel satisfied at work?
Money matters
When it comes to salary increases, a mere 11% of panelists received a raise in Q3. This was a big decline from Q2, when nearly a quarter of respondents reported that they received a raise (26%). This trend was most visibly down in males: only 13% saw a raise this quarter, down from 30% in Q2. Similarly, only 11% of respondents saw a bonus this quarter in comparison to 21% from Q2. These decreases, when broken down further, show that more males (16%) than females (8%) received a bonus.
Who's the boss?
Panelists responded overwhelmingly in favour of their superiors, with more than three quarters (81%) indicating that they do, in fact, like their boss. This is in line with results from Q2, with a very similar 82% reporting that they like their boss. When asked why their boss is held in such high esteem, most panelists responded that their boss is a good communicator, with 53% citing this as the main factor. Other featured answers were that their boss is simply 'cool,' a great team-builder, and an effective motivator. Bosses: don't be afraid to keep that stream of communication flowing, it's much appreciated!
Why do you like your boss?
| | |
| --- | --- |
| They're cool | |
| Good communicator | |
| Team builder | |
| Motivator | |
In contrast to these bosses who can talk the talk, 52% of the panelists who don't care for their boss indicated that the reason is their superior's perceived inexperience, that they are "in over their head." Other popular answers to this question were their that boss is too much of a 'micromanager' (42%) or, in keeping with the previous question results, that they don't communicate enough (48%).  It's clearly important to be in touch, but not to bombard employees with directives.
| | | | |
| --- | --- | --- | --- |
| In over their head | | Micromanager | |
| Don't communicate enough | | Is a "know it all" | |
On the way up? Or out?
A huge part of job satisfaction involves the potential to grow. Unfortunately, this quarter saw a mere 5% of Canadians climbing the corporate ladder, down from 9% in Q2. In keeping with this stat, less than half of Canadians (48%) say they feel there's room to grow in their company, though more males (54%) than females (45%) see the potential for growth.
With almost three-quarters (74%) of respondents saying that they feel secure in their jobs, 38% are unsure of when they will leave their current position. 14% expect it to happen with the next 12 months.
About Office Pulse
Office Pulse by Captivate offers marketers timely analysis and insights from a proprietary panel of upscale professionals in the top markets. The Office Pulse panel of more than 8,000 influential consumers and business decision makers includes C-level executives, Millennials, middle management, small business owners, working women and working moms.
About Captivate
Known for its vast network of nearly 12,000 elevator displays located in 1,600 premier office buildings across North America, Captivate connects advertisers with 13 million unique monthly viewers through creative, research-driven and Nielsen-measured advertising and marketing programs. By engaging its viewers with timely news and actionable information that helps balance the personal and professional demands of the workday, Captivate provides advertisers with a highly desirable and difficult-to-reach audience of affluent and influential business professionals. Founded in 1997, Captivate is owned by Generation Partners. For more information, please visit www.captivate.com.