Office Pulse by Captivate offers marketers timely analysis and insights from a proprietary panel of upscale professionals in the top markets. The Office Pulse panel of more than 8,000 influential consumers and business decision makers includes C-level executives, millennials, middle management, small business owners, working women and working moms.
Scroll down for recent research reports and statistics from Office Pulse surveys.
Captivate in the News
Captivate Adds The Weather Network And MétéoMédia To Canadian Screens
By Gail Chiasson, DailyDOOH.com

Captivate, location-based digital video network, announced Tuesday, June 7, 2016, that Pelmorex Media, an industry leader in multi-platform weather information services, has been added as a content provider on Captivate's screens in nearly 200 premier office buildings across Canada.
Read more at DailyDOOH
How much employers will lose to March Madness
By Media Life
Let the games begin: Businesses will lose $1.3 billion due to lost productivity during the NCAA College Basketball Tournament, according to a new study from Office Pulse. 52 percent of those surveyed said they planned to watch games while at work (that number jumps to 62 percent for male professionals), with 21 percent admitting they'll secretly watch and hide it from their boss. Day games for March Madness started tomorrow, March 17.
Read more at Media Life
Captivate Expands DOOH Media Network In Canada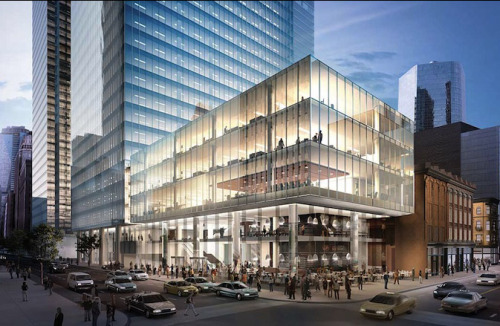 TORONTO, CANADA—Captivate has added 13 office buildings to its digital out-of-home (DOOH) network in Canada, including Deloitte's new headquarters in Toronto (Bay Adelaide Centre East), the MNP Tower in Vancouver, Calgary's Eau Clair Tower and the Calgary City Centre buildings.
Read more at Screen Media Daily
Digital signage series spotlights young entrepreneurs
By Digital Signage Today
Gentleman Jack Double Mellowed Tennessee Whiskey has teamed with Captivate, a location-based digital video network, to target entrepreneurs of legal drinking age at work, according to a press release from Captivate.
Read more at Digital Signage Today