Most Companies Devoted to Improving Diversity in 2020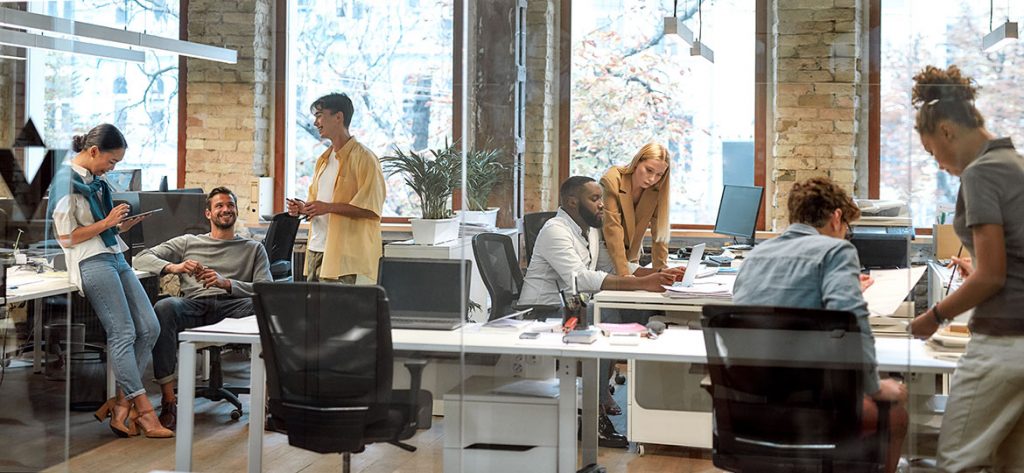 This year, diversity in the workplace isn't just hard to ignore – it's impossible. As protests shift the public eye to the barriers faced by people of color in the US and Canada, many companies are rightfully taking a hard look at their own practices. A recent Office Pulse study found that over half (57%) of professionals say their companies have started new diversity initiatives in the last six months. 
Start From the Top
One major way companies can improve their commitment to inclusion is ensuring a diverse array of decision-makers. Among Fortune 500 companies, only 16% of board seats were held by minorities in 2018. It's no better north of the border – in Toronto, where 52% of the population identifies as a visible minority, just 10% of the top executive roles at Canada's largest lenders and insurers are from that group.  
Despite a distinct lack of diversity among top executives in North America, 60% of Office Pulse respondents said their company has BIPOC in upper-level management – and those numbers may soon grow. A 2018 study found that since 2012, the number of Fortune 500 companies with greater than 40% diversity has doubled. Although progress is slow, diversity is on the rise.  
Talk About It
While higher-level efforts are crucial, individual conversations can still feel awkward. Most professionals (60%) say they haven't discussed diversity and inclusion with their co-workers in the last 6 months, with Americans (61%) slightly more likely to avoid these conversations than Canadians (57%).  
Have you discussed diversity/inclusion with your co-workers in the last few months?
Experts say that for many, it's a fear of saying the wrong thing, but that we shouldn't be deterred. Asking questions and having tough conversations creates a safer, empowered workplace.  
If you're looking for someone to chat with, ask a Millennial or a Gen-Zer: 58% of 18- to 34-year-olds have discussed diversity and inclusion with co-workers recently, so odds are good that they'd be down to have a dialogue.  
Say It Like You Mean It
When asked what they thought of their companies' approaches to diversity, many (42%) were cautiously optimistic, saying "they're not perfect, but they're trying." A close 37% said "it's genuinely a core value" for their employers, while 21% felt "it's just a buzzword." 
While it's clear that there's plenty of work to do, it seems like most companies are prepared to show up. Keep listening, seek out opportunities for learning and don't let tough conversations keep you away – chances are, the seeds you need to grow a fairer and more welcoming workplace are already in the hearts of your colleagues. 
Other insights include:
Those aged 18-34 were much more likely (30%) than their older colleagues (18%) to say diversity was "just a buzzword" for their organizations 

More people in the C-Suite (43%) had discussed diversity and inclusion with their colleagues recently than those in entry-/mid-level jobs (38%) 

C-suites (38%) were more likely to say diversity was a "core value" than those in entry-/mid-level positions (36%) 
About Office Pulse
Office Pulse by Captivate offers marketers timely analysis and insights from a proprietary panel of upscale professionals in the top markets. The Office Pulse panel of more than 8,000 influential consumers and business decision makers includes C-level executives, Millennials, middle management, small business owners, working women and working moms.
About Captivate
Known for its vast network of nearly 12,000 elevator displays located in 1,600 premier office buildings across North America, Captivate connects advertisers with 13 million unique monthly viewers through creative, research-driven and Nielsen-measured advertising and marketing programs. By engaging its viewers with timely news and actionable information that helps balance the personal and professional demands of the workday, Captivate provides advertisers with a highly desirable and difficult-to-reach audience of affluent and influential business professionals. Founded in 1997, Captivate is owned by Generation Partners. For more information, please visit www.captivate.com.