Binge Watching at Work
Over a third of professionals admit to watching TV at some point during the workday, a new Office Pulse study finds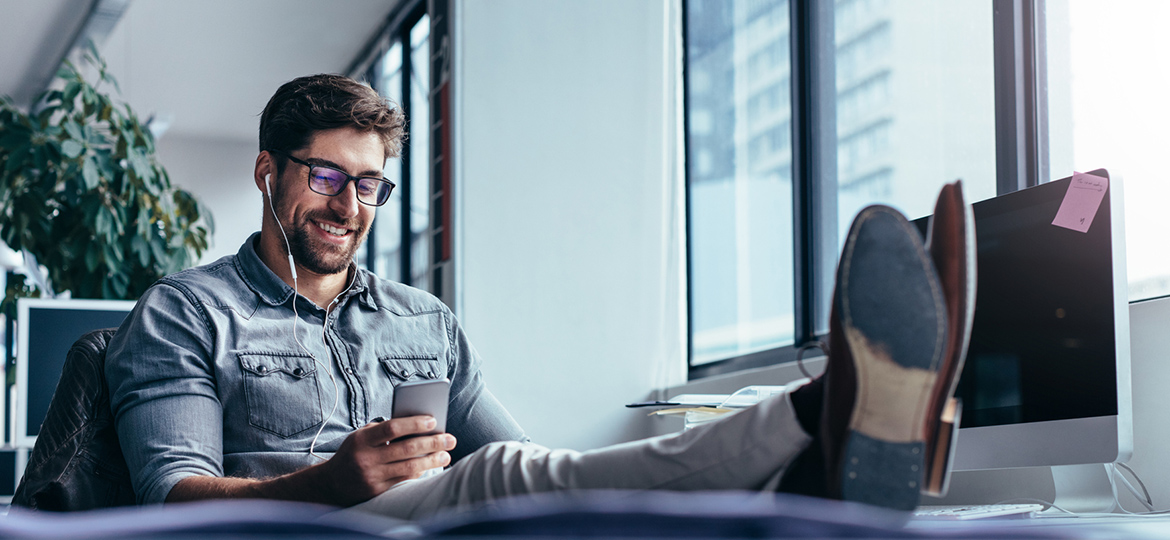 With a flurry of streaming services cheap and easily available, professionals might be delaying their daily deadlines to catch up on last night's must-see TV.
In fact, 35% of white-collar workers admit to catching up on a TV show or pro sporting event during the workday, according to a new Office Pulse study of 305 white-collar workers.
Of that group, 16% said they 'regularly' or 'sometimes' sneak in entertainment during working hours, while 19% said they do so on their lunch break.
Spoiler Alert! Even if they're not exactly binging during the workday, professionals are likely to talk about the latest episode with their colleagues, and sometimes that can be problematic. Over a quarter (29%) of business professionals said they had a TV show or sporting event spoiled by someone at work.
Binge-worthy shows are being released nearly every month, making it hard not to sneak in a quick episode at work every once and a while. But it's not just television that's being consumed. Music, podcasts and audiobooks all come into play in the workplace. These often can be more of an aid instead of a distraction for workers trying to meet a deadline or get a report out by EOD.
Studies have shown that listening to music can increase productivity and even help you work faster.
What's most likely to be playing on your headphones at work?
17%

of white-collar workers said there's 'nothing' playing but they wear noise canceling headphones so 'nobody talks' to them/to cut out distraction
Even if they aren't in-the-know with the latest pop-culture trends, professionals sure can fake it. 24% of workers said they feigned interest in a TV show or sporting event to impress either a co-worker or client. The group most likely to do so were Millennials (34%), followed by Boomers (21%) and Gen Xers (18%).
Fall TV season is right around the corner, making now the perfect time to catch up on a popular series you may be behind on. Just keep the spoilers to yourself.
About Office Pulse
Office Pulse by Captivate offers marketers timely analysis and insights from a proprietary panel of upscale professionals in the top markets. The Office Pulse panel of more than 8,000 influential consumers and business decision makers includes C-level executives, Millennials, middle management, small business owners, working women and working moms.
About Captivate
Known for its vast network of nearly 12,000 elevator displays located in 1,600 premier office buildings across North America, Captivate connects advertisers with 13 million unique monthly viewers through creative, research-driven and Nielsen-measured advertising and marketing programs. By engaging its viewers with timely news and actionable information that helps balance the personal and professional demands of the workday, Captivate provides advertisers with a highly desirable and difficult-to-reach audience of affluent and influential business professionals. Founded in 1997, Captivate is owned by Generation Partners. For more information, please visit www.captivate.com.