Watching the Winter Olympics at Work
Employers can expect an $833M loss in productivity due to employees watching the Winter Olympics at work.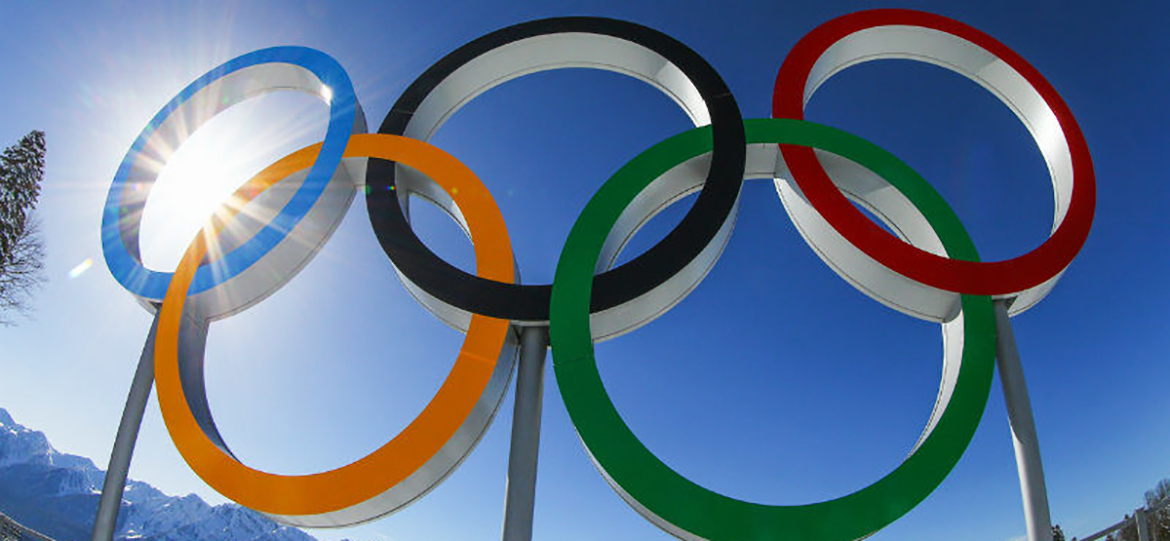 Like for so many Games before, Canadians have a strong interest in the upcoming Winter Olympics in Pyeongchang. Employees may not always be able to watch the Olympics in real time, but they'll still find a way to watch, whether they're allowed to or not. They'll also talk about it with colleagues, catch up on the latest medal count online, and even post comments on social media. So how exactly do Winter Olympics affect office productivity?
On a daily basis, how much time will you spend following the Olympics during work hours?
Less than 15 minutes:
37%
15 minutes to 1 hour:
28%
Not interested in Winter Olympics:
22%
Overall, 52% of business professionals plan to watch the 2018 Games, according to Captivate's Office Pulse survey. Many of those surveyed are planning to keep up with the Winter Games during the workday, relying on traditional news outlets (57%) as well as Facebook (22%) and Twitter (12%) to keep them up to date on the latest events.
If You Plan To Tune In At Work, Beware
As many as 79% of workers plan to watch the Olympics while at the office for up to an hour a day – which is fine for 32% of employees who say their companies let them watch the events unfold as long as it doesn't interfere with business.
A little under 10% of employers, however, have warned against following the Games during office hours. It is no surprise then that 12% of business professionals will be watching in secret.
Millennials are the biggest culprits for watching the Olympics secretly at their desk:



15% said they planned to do so

Compared to 11% of Gen X

And 0% of Baby Boomers
Bad News For Business
As a result, employers can expect a whopping $833M lost in productivity due to employees watching the sporting events during the 10 working days of Pyeongchang 2018. That's down from 2016, when Office Pulse reported a $906M loss in productivity during the Rio Summer Olympics. An unsurprising drop, considering 28% of Canadian office workers prefer watching the Summer Olympics over the Winter Olympics, while only 23% prefer the Winter Games.
Top Stories
Over a third of business professionals (33%) think that the "big story" around the Olympics is North Korea, some going as far as saying the Games should have been entirely cancelled due to volatility in the region. Other topics on people's minds include the Russian ban (18%) and NHL non-participation (18%).
48% of Canadian women say their favourite sport to watch is figure skating, while men overwhelmingly selected figure skating as their least favourite sport to watch. On the flipside, 47% of men rated ice hockey as their favorite Winter Olympics sport, which was coincidentally the least favourite sport among women.
The Games officially begin with the Opening Ceremony this Friday, February 9, at 8 p.m. KST. Happy unapologetic watching!
About Office Pulse
Office Pulse by Captivate offers marketers timely analysis and insights from a proprietary panel of upscale professionals in the top markets. The Office Pulse panel of more than 8,000 influential consumers and business decision makers includes C-level executives, Millennials, middle management, small business owners, working women and working moms.
About Captivate
Known for its vast network of nearly 12,000 elevator displays located in 1,600 premier office buildings across North America, Captivate connects advertisers with 13 million unique monthly viewers through creative, research-driven and Nielsen-measured advertising and marketing programs. By engaging its viewers with timely news and actionable information that helps balance the personal and professional demands of the workday, Captivate provides advertisers with a highly desirable and difficult-to-reach audience of affluent and influential business professionals. Founded in 1997, Captivate is owned by Generation Partners. For more information, please visit www.captivate.com.