Summer Olympics: A Money Pit for U.S. Businesses
Employers Can Expect a $5.4 Billion Loss in Productivity Due to Employees Watching the Summer Olympics at Work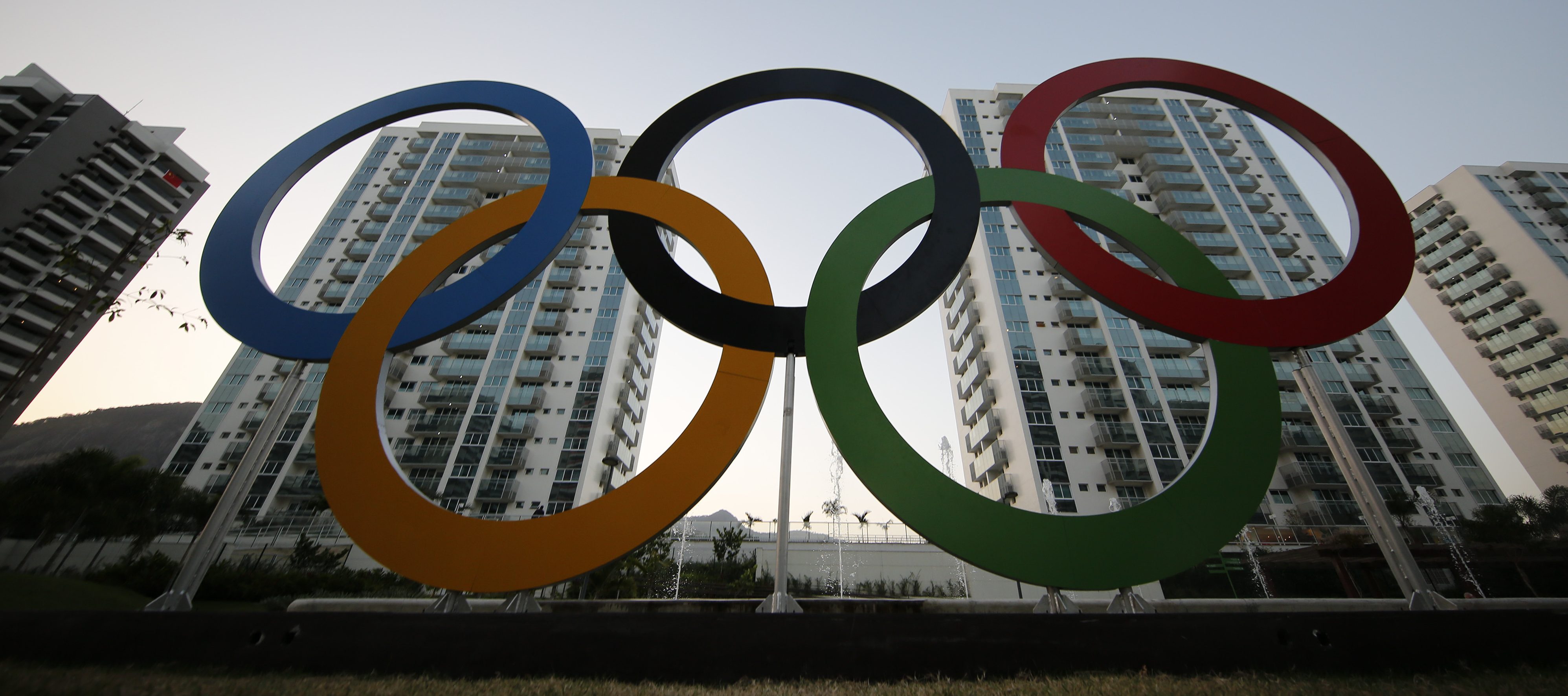 B
usiness professionals across the United States have a strong interest in the upcoming Summer Olympics in Rio de Janeiro. They may have to hide it from their boss, but they'll find a way to watch the Summer Games – scouring the internet and social networks to keep up with the latest news during the workday and costing employers a pretty penny.
On a daily basis, how much time will you spend following the Olympics during work hours?
Less than 15 minutes:
19%
15 minutes to 1 hour:
30%
Not interested in Summer Olympics:
15%
Overall, 72% of business professionals plan to watch the Olympics this year, according to Captivate's Office Pulse Summer Olympic Survey of 1,026 white-collar workers.
Many of those professionals are planning to keep up with the Summer Games during the workday. Overall, 57% plan to watch the Olympics while at the office for an average of one hour a day, according to the Office Pulse study.
As a result, employers can expect a whopping $5.4 billion loss in productivity due to employees watching the games during the 10 working days of Rio 2016. That's a huge jump from 2012, when Office Pulse reported a $1 billion loss in productivity during the London Olympics.
While 23% of professionals said their company allows Olympic viewing, others will have to be more stealth. 30% plan on secretly watching the Games, hiding it from their boss and colleagues, while 4% plan on taking a long lunch.
Men were more likely than women to admit to planning to secretly watch while at work (42% vs. 16%), and the most common way professionals will follow the Summer Games will be through their personal cell phone (38%), followed by their company laptop/desktop (16%).
Overall, interest in the Olympics was strong, with most business professionals saying they were either "very interested" (38%) or "somewhat interested" (34%) in the 2016 Summer Games. Just 11% have no interest whatsoever. The Summer Games appeared to be the preferred Olympics among professionals, with 35% saying they prefer the Summer Games over the Winter Games, while 18% prefer the cold-weather games.
How do you view Olympic chatter at the office?
Other insights include:
38% plan to get their Olympic news via online news outlets; 32% will get it via social media (Facebook, Twitter, Instagram)

22% said their company is hosting an "Office Olympics"

35% believe Zika will be the big story; 52% think the Games should have been cancelled due to the outbreak

51% of C-level execs plan to spend 1-2 hours following the Olympics during the workday
The study also found that 57% of business professionals plan to discuss the Rio Games with a peer or colleague during the workday. Millennials were most likely to say they'll be discussing the Olympics while at work (62%), followed by Gen-Xers (54%) and Baby Boomers (21%). While some enjoy the Olympic chatter at the office, over a quarter (29%) of business professionals called it a distraction.
The 2016 Summer Olympics kick off August 5 in Rio de Janeiro, Brazil.
Methodology
The research used to develop this study was based on the responses to an online blind panel in June 2016 by 1,026 business professionals in the US. Productivity was calculated based on the results of the survey and data provided by Statista on the total number of full-time employees in the US (123,550,000) and average hourly earnings ($10.69).
About Office Pulse
Office Pulse by Captivate offers marketers timely analysis and insights from a proprietary panel of upscale professionals in the top markets. The Office Pulse panel of more than 8,000 influential consumers and business decision makers includes C-level executives, Millennials, middle management, small business owners, working women and working moms.
About Captivate
Known for its vast network of nearly 12,000 elevator displays located in 1,600 premier office buildings across North America, Captivate connects advertisers with 13 million unique monthly viewers through creative, research-driven and Nielsen-measured advertising and marketing programs. By engaging its viewers with timely news and actionable information that helps balance the personal and professional demands of the workday, Captivate provides advertisers with a highly desirable and difficult-to-reach audience of affluent and influential business professionals. Founded in 1997, Captivate is owned by Generation Partners. For more information, please visit www.captivate.com.