Bringing Life to Work
One in Five Business Professionals Said They'd Take a Slight Pay Cut For a Job With Better Work-Life Balance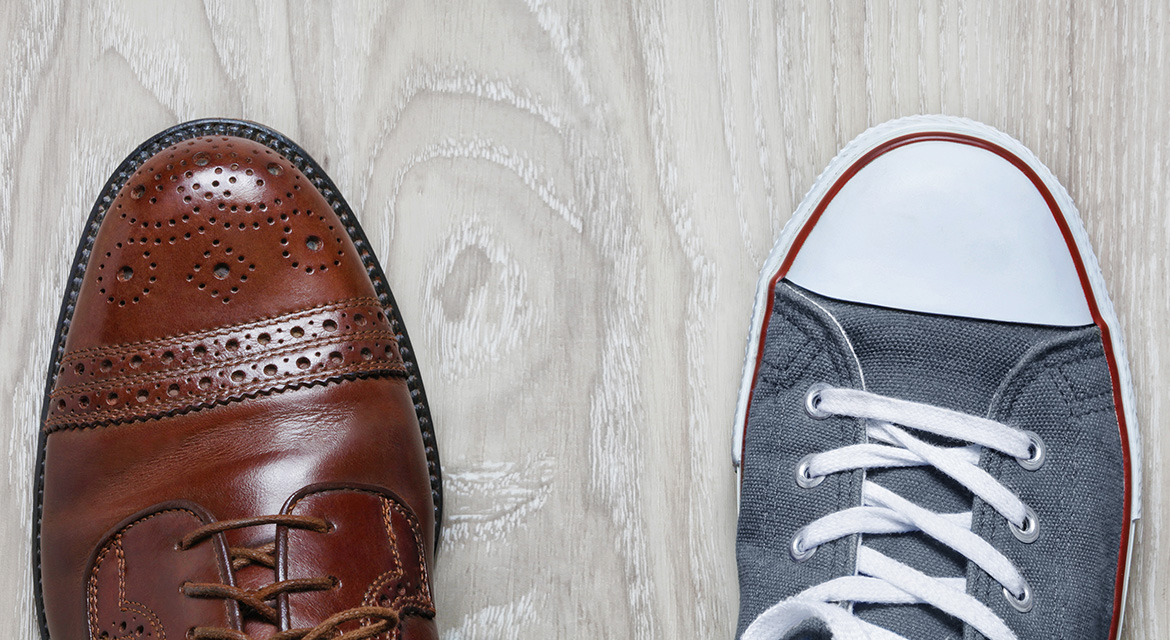 W
hether you call it work-life balance,
work-life integration
, or just the
new normal
, workers are spending more time at the office. Millennials are the most likely generation to have a solid work-life balance, with 61% reporting a "good" balance, compared to 55% of Baby Boomers, according to a new Office Pulse survey of nearly 700 business professionals. Overall, more than half (59%) of respondents said they have a good work-life balance.
That balance is vital considering many workers are spending more time at the office than ever before. More than one in five professionals have worked until midnight or later, with one in four working late at least one night a week, and a sad 7% working late every single day. Not only are they spending more time at the office, nearly a quarter are working straight through lunch five days a week.
Work Perks
There's good news for companies looking to recruit talent: one in five business professionals said they'd take a slight pay cut for a job with a better work-life balance, thus reinforcing the importance of life and culture in the workplace.
Companies have noticed this shift in office hours and are offering perks to help thwart burnout and keep employees happy. 44% of respondents said their company allows employees to work remotely, 26% tout gym/exercise programs and 26% note free snacks.
If you want to make employees happier, just give them more personal space. 38% of business professionals said the one improvement they'd like to make to their office space is more personal space. "I would give my eye teeth for a cubicle and a drawer," one professional lamented. "I had to fight tooth and nail for my own trash can." If more space isn't possible, 28% would like more flexible sit/stand desks.
How can companies improve work-life balance?

More $$$

Flexible schedule

Telecommuting

Hire more people

Minimize after-hours emails

More snacks

How do you bring life to work?

Music

Personalizing space

Positive attitude

Socializing with coworkers

Mutual respect

Snacks. Lots of snacks
Many professionals are fueling their longer days at the office with java. 48% of business professionals have 1-2 cups of coffee every day, up slightly from 2016. 17% have 3-4 cups a day and just 2% have five or more cups (probably those folks burning the midnight oil).
Bringing Life to Work
Longer days mean professionals are forced to bring life TO work. 77% check their personal email at the office, 69% make personal calls and schedule personal appointments, 57% shop online, 54% check social networks, some pay bills and others job search.
Additionally, four-legged friends tend to make appearances (for some) in an attempt to bring life into their office spaces. 25% of c-level executives and 16% of senior managers bring their pet to the office, but in general just 2% of business professionals take advantage of the benefits of having a furry friend in the office.
Maybe we should take a page from our northern neighbors, who seem to have mastered this balance. Two-thirds of Canadian business professionals report having a good work-life balance, fewer Canadians are secretly job searching and they're more likely to consistently take lunch breaks.
of Canadians report having a good work-life balance
of Americans report having a good work-life balance
of Canadians work through lunch five days a week
of Americans work through lunch five days a week
of Canadians are secretly job searching
of Americans are secretly job searching
Most workers are pretty satisfied with their current job. Just 20% of respondents said they're actively job searching, while one in three are "just keeping an eye out." Millennials (36%) are more likely than Boomers (16%) to keep an eye out for future opportunities.
When asked when they expect to leave their current job, one in four business professionals said within the next year. That number spikes to 30% for Millennials and shrinks to 18% for Baby Boomers.
About Office Pulse
Office Pulse by Captivate offers marketers timely analysis and insights from a proprietary panel of upscale professionals in the top markets. The Office Pulse panel of more than 8,000 influential consumers and business decision makers includes C-level executives, Millennials, middle management, small business owners, working women and working moms.
About Captivate
Known for its vast network of nearly 12,000 elevator displays located in 1,600 premier office buildings across North America, Captivate connects advertisers with 13 million unique monthly viewers through creative, research-driven and Nielsen-measured advertising and marketing programs. By engaging its viewers with timely news and actionable information that helps balance the personal and professional demands of the workday, Captivate provides advertisers with a highly desirable and difficult-to-reach audience of affluent and influential business professionals. Founded in 1997, Captivate is owned by Generation Partners. For more information, please visit www.captivate.com.