Companies Face Time Off Backlog or Burnout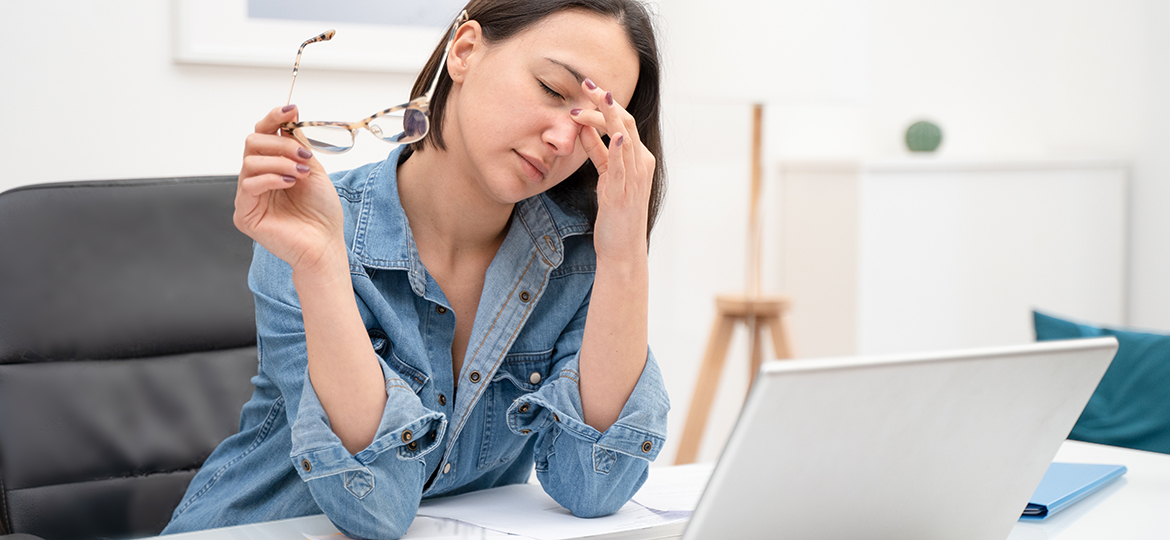 During a time when business professionals are juggling work and life responsibilities in tandem while logging longer workdays from home, 85% have barely touched their time off or haven't taken a single day off all year long, according to a recent Office Pulse survey of 351 workers in the US and Canada.
We're halfway through 2020 and just 6% of workers have used up half of their vacation time. A majority (54%) have used less than 10% of their time off. Nearly one in four admit they haven't taken a single day off all year.
How does this stack up next to last year? Not surprisingly, most workers have taken less time off this year, compared to 2019.
Have you used more, less or the same amount of time as you did before the pandemic?
Lockdowns and travel restrictions have largely thwarted vacation plans, so it's no surprise that workers have taken fewer days off this year. In fact, more than three-quarters of white-collar workers have had to cancel, modify or postpone their travel plans this summer. Those that are still taking a vacation are planning trips closer to home or at home, meaning they don't need to plan for as many travel days.
Younger workers are more likely to catch the travel bug, with nearly half using their time off to vacation away from home.

I'm using time off for a vacation away from home

18-34
35-54
55+
Endless Stress
However, the vast majority of workers are using their time off in a different way this year, most likely due to pandemic stress. 42% of business professionals are taking mental health days, 'Just to get a breather from work,' as one respondent described. As layoffs created heavier workloads for those left behind and employees struggled with social distancing while taking a crash course in working remotely, stress became a natural byproduct.
"With the unique challenges and added stressors in everyone's lives this year, it's more important than ever that employees take the time to focus on their mental health. Leaders need to set the tone by not only supporting, but encouraging employees to take time away from work to rest and recharge," says Captivate's HR Director Annie Rosencrans. "Communication is key. Check in on your team members regularly, and make sure they know that their well-being is your priority."
Studies have shown that time off lowers stress and improves productivity, so its both morally and financially smart for companies to encourage employees to take a break. In fact, workplace stress causes US businesses to lose up to $300B a year.
Other insights include:
16% are using vacation days because their employers forced time off.  Canada (21%) vs. US (14%)

9% are using vacation days for child care.  This is higher in Canada (12%) than the US (8%)

A small portion is using time off for COVID-related purposes to care for sick relatives (2%)
This significant time-off backlog could mean trouble for companies as business picks up in the second half of the year – with waves of workers trying to use up their time before losing it and burned-out business professionals struggling to keep up with the workload.
About Office Pulse
Office Pulse by Captivate offers marketers timely analysis and insights from a proprietary panel of upscale professionals in the top markets. The Office Pulse panel of more than 8,000 influential consumers and business decision makers includes C-level executives, Millennials, middle management, small business owners, working women and working moms.
About Captivate
Known for its vast network of nearly 12,000 elevator displays located in 1,600 premier office buildings across North America, Captivate connects advertisers with 13 million unique monthly viewers through creative, research-driven and Nielsen-measured advertising and marketing programs. By engaging its viewers with timely news and actionable information that helps balance the personal and professional demands of the workday, Captivate provides advertisers with a highly desirable and difficult-to-reach audience of affluent and influential business professionals. Founded in 1997, Captivate is owned by Generation Partners. For more information, please visit www.captivate.com.