Residents Miss Their Amenities During COVID-19
Here's what property managers can do to make their spaces feel safer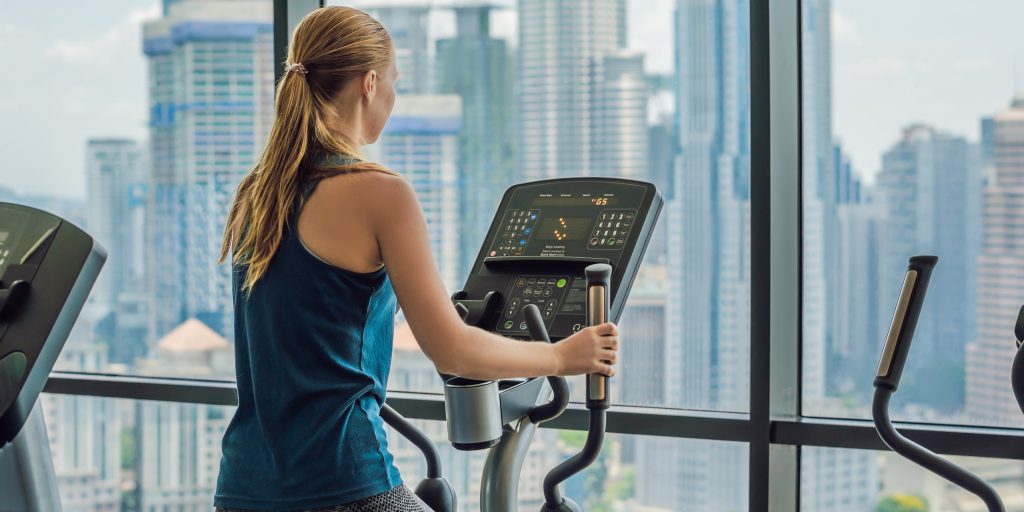 Modern-day urban professionals are looking for more than a place to hang their hat – from pools to laundry services, multi-family buildings are adding a range of amenities to entice residents, a move PwC named as an emerging trend in real estate for 2020.
A recent Office Pulse survey of professionals who reside in multi-family buildings found that before the pandemic, a whopping 78% of residents frequented their building's amenities. After the imposition of social distancing restrictions, however, 62% of those who regularly used amenities have avoided them altogether. 
As cities reopen, many residents will turn to communal spaces once more – but they'll expect some updates. Here are some simple steps property managers can take to ensure residents' needs are met under new safety restrictions. 
Stay in Touch
If you're closely following your local news for the latest happenings and guidelines, everyone will benefit. As your own pandemic response plan evolves, be sure to communicate updates and new expectations through email, clearly posted signage and by modeling appropriate behavior around the complex. 
Captivate's large-format displays are also a streamlined solution to keeping residents informed on all fronts, with news updates from 150+ local and national providers, real time information and a building-managed custom content window right where your residents need it most. The turnkey digital service makes it simple to update your guidelines to residents as needed, while strengthening your brand and encouraging community. 
Keep it Clean
When it comes to health and safety features, the vast majority (76%) of individuals across all age groups report that hand sanitizer would make them feel more comfortable using communal spaces. Mask mandates (68%), limited-capacity requirements (65%) and temperature scanners (33%) followed. 
An effort as simple as providing protective gloves and face masks free of charge to residents who need them can boost trust, confidence and morale. Some apparel companies, including Hanes and Custom Ink, have started selling bulk reusable masks at affordable prices, and Gap Inc. just launched a B2B cloth face mask program.
Even the most well-intentioned residents may need a reminder of mask mandates or sanitizing suggestions, and a prominent display in each space will help ensure people do their part to keep their neighbors safe. Captivate | SCAN features a body temperature scanner, face mask detection and a hand sanitizer dispenser all in one kiosk, helping provide peace of mind with a sleek design in bustling buildings. 
Be Prepared to Pivot
If you listen to your residents' needs, provide them protection and continue to communicate all that you're doing for their safety, most should be satisfied. So far, 70% of residents feel that their property manager or landlord has effectively and efficiently communicated with them throughout the pandemic. 
As the situation from city to city shifts daily, it's clear that the only perfect response is one that adapts. We know you want to do right by your building's residents, and with clear, consistent communication and tools to help protect them, they'll surely know it too. 
Other insights include: 
When looking for a place to live, nearly half of those surveyed (49%) prioritize laundry areas, closely followed by gyms (43%) and pools (39%). 

More than half of respondents said the pandemic has not changed their attitude towards where they live. 

Among those whose buildings charge amenity fees, 66% report that they plan to renew their annual amenity fees.
About Office Pulse
Office Pulse by Captivate offers marketers timely analysis and insights from a proprietary panel of upscale professionals in the top markets. The Office Pulse panel of more than 8,000 influential consumers and business decision makers includes C-level executives, Millennials, middle management, small business owners, working women and working moms.
About Captivate
Known for its vast network of nearly 12,000 elevator displays located in 1,600 premier office buildings across North America, Captivate connects advertisers with 13 million unique monthly viewers through creative, research-driven and Nielsen-measured advertising and marketing programs. By engaging its viewers with timely news and actionable information that helps balance the personal and professional demands of the workday, Captivate provides advertisers with a highly desirable and difficult-to-reach audience of affluent and influential business professionals. Founded in 1997, Captivate is owned by Generation Partners. For more information, please visit www.captivate.com.