Do You Have A Work Spouse?
Some people are married to their work, but have you heard of having a work spouse?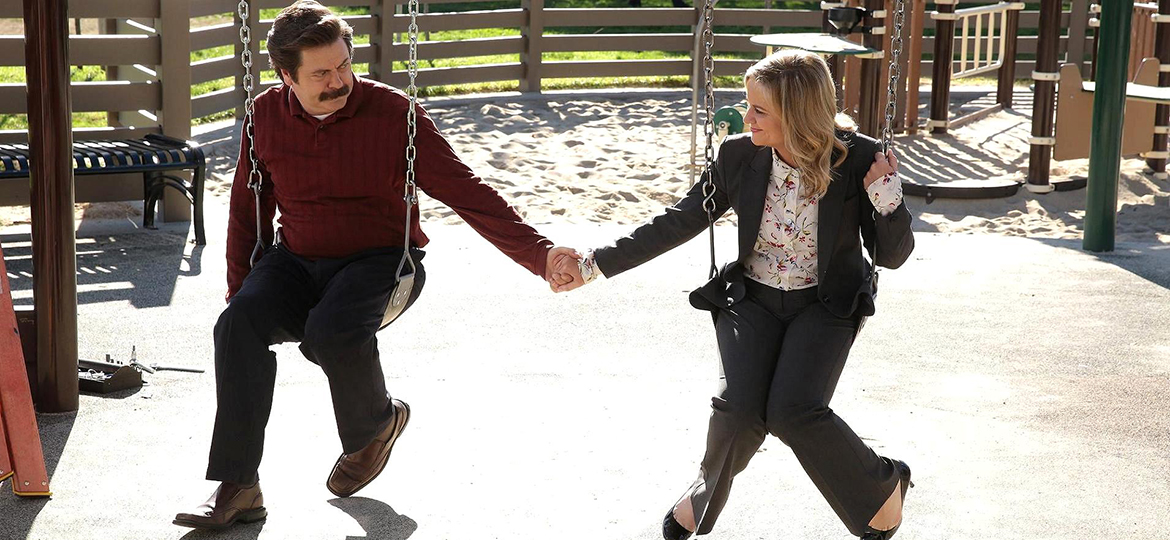 A recent Office Pulse survey of Canadian business professionals shows that a little over two-thirds of workers (67%) have or have had a "work spouse" – someone at work whom you can gossip with, confide in and even grab a drink with after hours. A trend, it would seem, which leads to happiness in the workplace.
Do you have a work spouse?
Who is your work spouse?
As many as 70% of male business professionals say they have work wives, compared to 48% of women who have work husbands. Only a quarter of those surveyed (24%) have had both. The majority (55%) work in the same departments together, while only 7% of respondents admit to having that kind of close bond with a direct manager.
Respondents generally keep interaction with their work spouse confined to the office – 72% talk to their work spouse a few times a day in the workplace.  Only 23% of those surveyed will spend time together outside the office at least once a month.
Most popular activities with work spouses include:
Grabbing lunch or a drink:

82%

Working out together:

11%

Going to networking events:

25%
Most duos will discuss things like work life (80%),  office gossip (64%), social life (59%), and issues in the news (52%). Some will also delve into much more personal issues: 45% discuss health issues with their work spouse, 42% talk about their actual spouses or significant others, 36% confide about problems at home and 20% discuss their sex life with their work spouse.
Having that level of intimacy and closeness to someone at work very clearly makes for joyful employees as a majority (60%) of those surveyed say that having a work spouse directly contributes to their happiness at work.
Workplace Crush
Most work spouse relationships start out innocently, but some (4%) admit to having "crossed the line." An additonal 15% of respondents have officially dated a co-worker. Of those, 36% are still together, 39% have broken up on good terms, while 19% say it did not end well. Only 6% of office romances have resulted in one of the partners leaving their jobs.
19% of office romances have ended in marriage

8% of office romances have ruined a marriage
The surge in sexual misconduct allegations following Hollywood's Harvey Weinstein scandal has further complicated office dating. 29% of Canadian workers say the current sexual abuse headlines make them hesitant to engage in an office romance.
Work Spouse Versus Work Friend
"Work friends usually come in groups. A work spouse is that one single person that doesn't necessarily belong to a friend group, that you would discuss anything with." – Female, junior manager
"Trust. I think there is a higher level of trust and no fear that he/she will try to use me to move forward in their career. " – Female, administrative
"You do things with the "spouse" you wouldn't want to do with a friend. Ie: share personal information with." – Male, professional
"Someone I would talk to about things as if they were a friend outside work and who I trust with personal information. What I talk to work friends about tends to be limited."– Female, professional
Ultimately, work spouses are here to stay. Having someone around that makes you happy, who has your back and who you can trust can alleviate stress, which in turn increases productivity. As the old saying goes, happy employees make happy customers, which makes for a happy company.
About Office Pulse
Office Pulse by Captivate offers marketers timely analysis and insights from a proprietary panel of upscale professionals in the top markets. The Office Pulse panel of more than 8,000 influential consumers and business decision makers includes C-level executives, Millennials, middle management, small business owners, working women and working moms.
About Captivate
Known for its vast network of nearly 12,000 elevator displays located in 1,600 premier office buildings across North America, Captivate connects advertisers with 13 million unique monthly viewers through creative, research-driven and Nielsen-measured advertising and marketing programs. By engaging its viewers with timely news and actionable information that helps balance the personal and professional demands of the workday, Captivate provides advertisers with a highly desirable and difficult-to-reach audience of affluent and influential business professionals. Founded in 1997, Captivate is owned by Generation Partners. For more information, please visit www.captivate.com.