Most Canadian professionals plan on self-gifting this holiday season
The holidays are not just about gifting others but for gifting yourself in Canada, with a total of 68% of survey respondents reporting that they plan on self-gifting this year.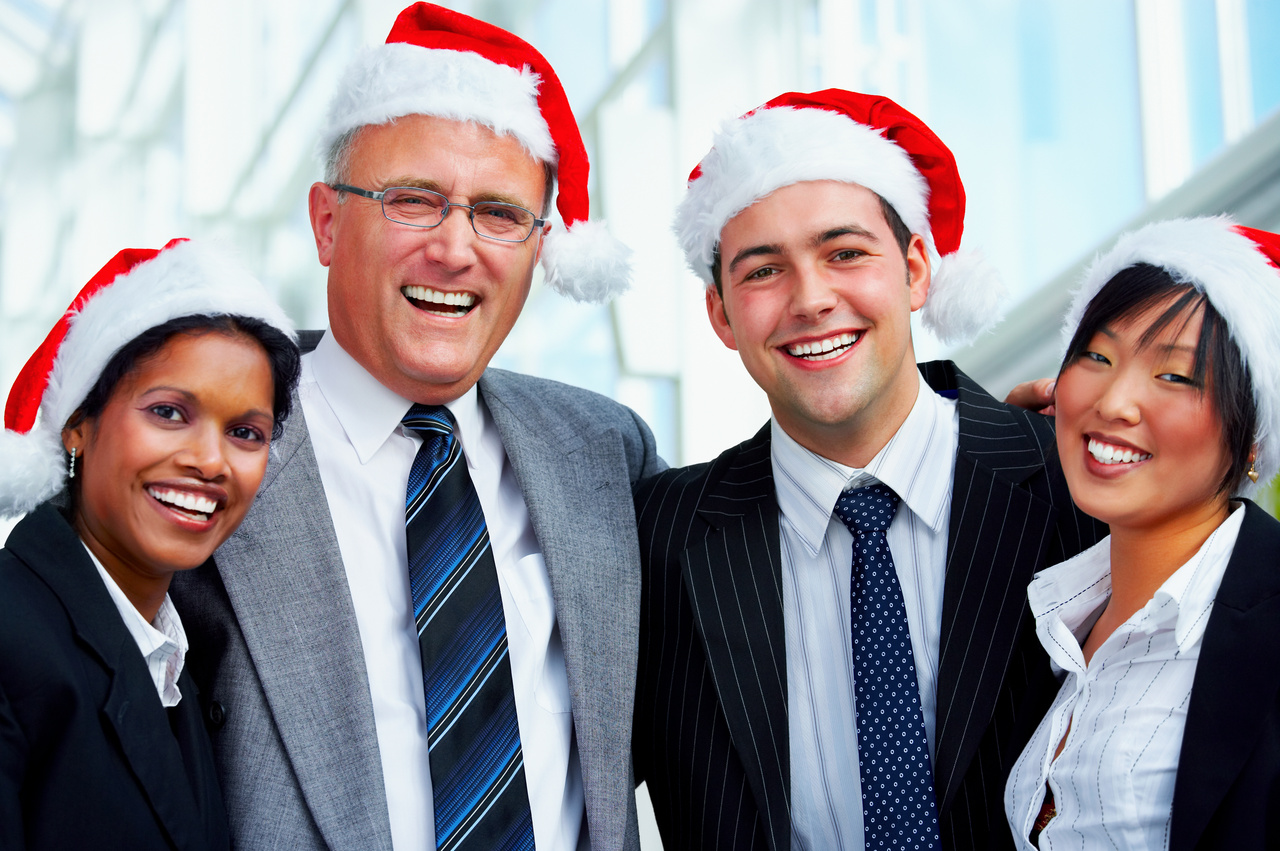 When we buy, we buy big. According to a recent Office Pulse survey of business professionals, nearly half (49%) of those who reported self-gifting say they plan to spend more than $100, with slightly more males (54%) than females (45%) going all-out.
How much will you spend on yourself?
| | |
| --- | --- |
| Less than $25 | |
| $25-50 | |
| $50-100 | |
| $100+ | |
In a giving mood?
Most Canadians are opting out of giving to their boss this holiday season, with 74% admitting that they do not plan to buy for their superior. Of that committed quarter who do plan on buying for their boss, the most popular price point is $25-50 (45%), though a good number (38%) plan on saving even more and spending under $25. Only 4% of panelists who will be buying for their boss will be spending $100+.
Office Pulse saw similar results when panelists were asked if they plan on buying for coworkers. Only 27% say they will purchase for their peers, with slightly more females (29%) than males (24%) planning to give. Overall, gift-giving at the office will be low this year.
How much will you spend, per coworker?
| | |
| --- | --- |
| Less than $25 | |
| $25-50 | |
| $50-100 | |
| $100+ | |
Though females are slightly more likely to buy for their coworkers, males are likely to spend more. Of those who plan to buy for their peers, 71% of females will spend less than $25 but nearly half (42%) of male respondents will spend $25-50.
Give the good gifts
Luckily, most business professionals across Canada are not practicing re-gifters. Only 18% admit to re-gifting at the office. Junior Managers are the biggest offenders for this practice, with 26% recycling old presents.
When it comes to what kind of gifts Canadians like to give their coworkers, many panelists' go-to is the trusty gift card (44%). And, naturally, alcohol is the second most popular gift to give, at 26%. Gift cards are also far and away the most popular item to receive from a coworker, with 60% of respondents reporting the flexible gift as their favourite present.
What's your favourite gift to buy for a coworker?
| | | | |
| --- | --- | --- | --- |
| Gift card | | Work-related item | |
| Alcohol | | Gadget/Tech item | |
| Homemade item | | | |
When asked about the worst gift they'd ever received from a coworker, panelists responded with some interesting (if not desirable) gifts. These included used gift cards, an ornament with their name spelled incorrectly, a bag of sand, food they were allergic to, and a barrel of monkeys. Yikes.
Feeling stressed?
Fortunately, the holidays prove to be a less stressful time of year for nearly half of those surveyed, with 42% indicating that they feel a shift away from the usual stress of their job. However, the 21% who do feel more stressed this time of year say it's because it's the busiest time for them and that clients are more demanding for work to be completed early.
Giving back
It's not all about the presents. Most companies are giving to those in need. 68% of respondents said their workplace takes part in charitable activities around the holidays, and these most often take the form of food drives (61%) and toy drives (56%).
But beware that your end-of-year donation may not create the best situation for charities. Many charities receive up to half of their donations in December, according to the CBC, and that creates cash-flow issues the rest of the year. So, try to set up a monthly donation. It'll be much more appreciated.
About Office Pulse
Office Pulse by Captivate offers marketers timely analysis and insights from a proprietary panel of upscale professionals in the top markets. The Office Pulse panel of more than 8,000 influential consumers and business decision makers includes C-level executives, Millennials, middle management, small business owners, working women and working moms.
About Captivate
Known for its vast network of nearly 12,000 elevator displays located in 1,600 premier office buildings across North America, Captivate connects advertisers with 13 million unique monthly viewers through creative, research-driven and Nielsen-measured advertising and marketing programs. By engaging its viewers with timely news and actionable information that helps balance the personal and professional demands of the workday, Captivate provides advertisers with a highly desirable and difficult-to-reach audience of affluent and influential business professionals. Founded in 1997, Captivate is owned by Generation Partners. For more information, please visit www.captivate.com.