Professionals More Likely to Shop for Themselves than Someone at the Office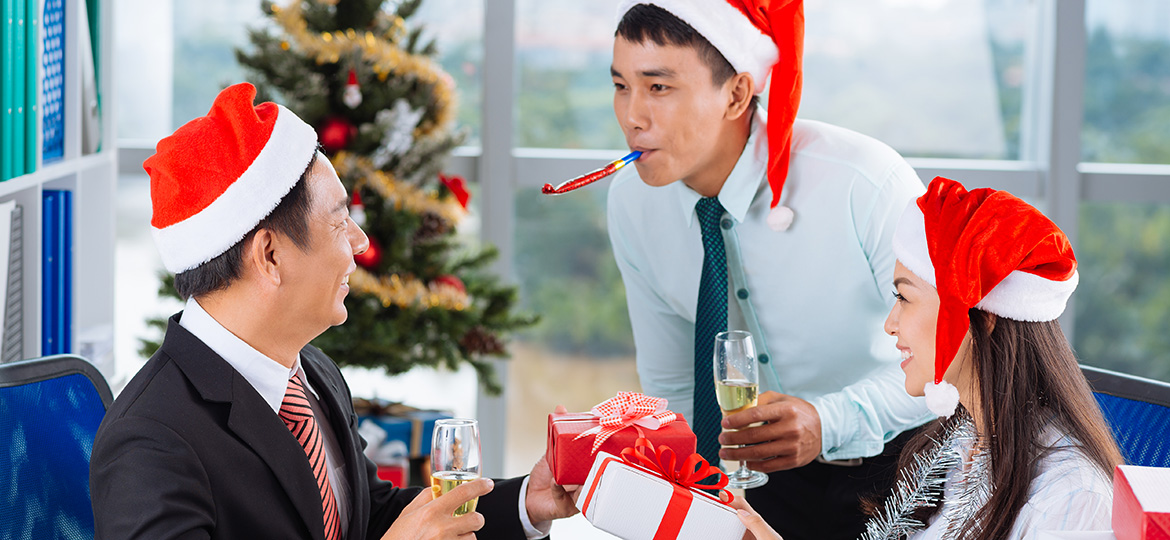 A
nyone counting on receiving a holiday gift from someone at the office is likely to be disappointed this holiday season. A recent Office Pulse study of 400 business professionals found most are more likely to spend on a gift for themselves than on one for a co-worker or boss. Just 29% of business professionals plan to buy a coworker a gift this holiday season, while nearly half (48%) plan to self-gift.
Skimping on co-workers, splurging on themselves
71% of working professionals won't buy a gift for a co-worker and most of those who will don't plan to spend a lot.
How much will you spend on a co-worker's gift?
79% plan to spend under $25, while no one plans to spend over $100. The opposite is true for those self-gifting: 63% plan to spend over $100 on themselves. Among men who are planning to shop for themselves, 79% intend to splurge on a gift over $100. That's a drastic contrast to the 53% of women who are planning to spend that much.
Most won't buy their boss a gift
However, gifting to a higher up isn't as common this holiday season. In total, just 30% of business professionals plan to buy their boss a gift this year. That's down drastically from last year's Office Pulse study, in which 43% of employees planned to shop for their boss.
Men are less likely than women to get their boss a present, with 77% of them opposed to the idea compared to 66% of women. Of those who do plan to include the boss on their shopping list this year, 49% said the going rate for a present would be between $25 and $50.
Are you a re-gifter?
Those who do give gifts to coworkers or bosses can feel confident that it won't be re-gifted, as 60% say they won't re-purpose gifts they're less than psyched about, unless that gift goes to someone in the C-Suite, where 46% of respondents said they do re-gift.
Professionals who have received gifts from a boss or co-worker have some fond, and not-so-fond memories of those presents.
Some past favorites include:


Wine

iPad

Cufflinks

Vacation days

Trips to places like Japan and Las Vegas

Box set of the first six Star Wars films

Some not-so-favorite gifts include:

Toilet seat

Toothpicks

Stinky cheese

Expired, melted chocolate

Weight-loss pills

Oven mitt
One gift was universally popular…Cash!
About Office Pulse
Office Pulse by Captivate offers marketers timely analysis and insights from a proprietary panel of upscale professionals in the top markets. The Office Pulse panel of more than 8,000 influential consumers and business decision makers includes C-level executives, Millennials, middle management, small business owners, working women and working moms.
About Captivate
Known for its vast network of nearly 12,000 elevator displays located in 1,600 premier office buildings across North America, Captivate connects advertisers with 13 million unique monthly viewers through creative, research-driven and Nielsen-measured advertising and marketing programs. By engaging its viewers with timely news and actionable information that helps balance the personal and professional demands of the workday, Captivate provides advertisers with a highly desirable and difficult-to-reach audience of affluent and influential business professionals. Founded in 1997, Captivate is owned by Generation Partners. For more information, please visit www.captivate.com.