Don't Lose Good Workers to a Bad Environment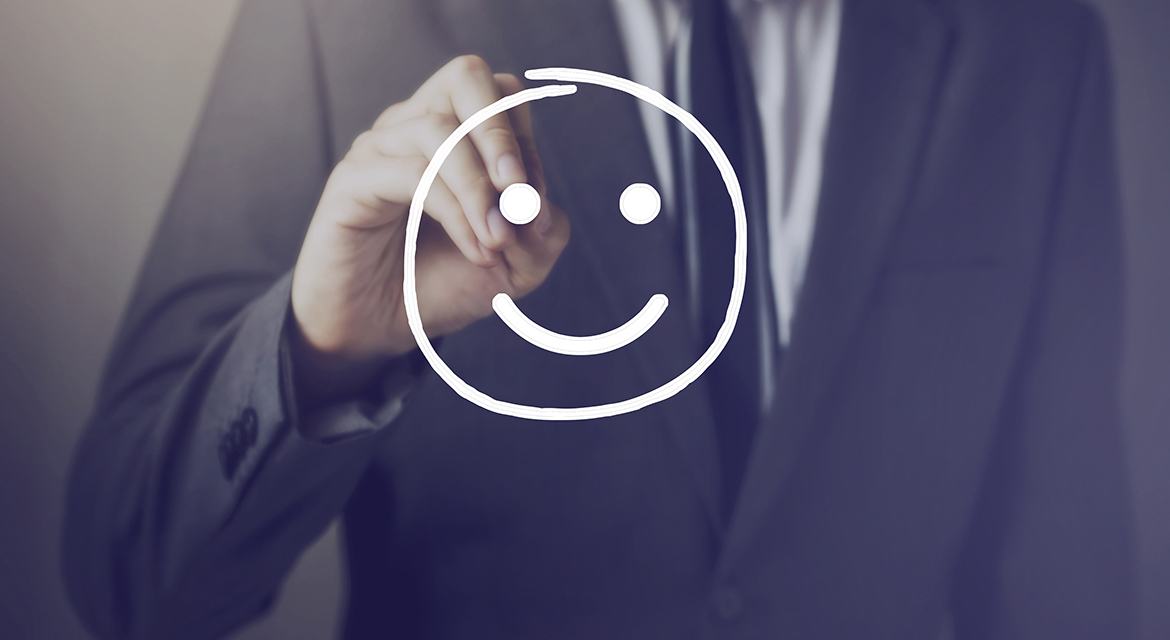 CEOs worldwide are worried about talent retention as turnovers can cost companies quite a pretty penny. Leaders looking for an indication of whether they're at risk of losing top talent should take a look at their corporate culture and employee satisfaction level.
Overall, workplace satisfaction remained strong in 2019. 64% of workplace professionals report being satisfied at work, according to an Office Pulse survey of 374 workers in the US and Canada. That's just a tick lower than 2018 results.
You might think that meaningful work and a hefty paycheck are the main drivers of this satisfaction, but you'd be wrong. Of those who reported being satisfied at work last year, most (1/3) gave the credit to the people around them.
What contributes to your workplace satisfaction?
And while good coworkers can contribute to workplace satisfaction, a bad environment can quickly corrode your payroll.
Don't You Know That You're Toxic?
Corporate Culture may feel like a has-been business buzzword, but it remains a vital piece of employee retention. The negative impact of a toxic culture far outweighs that of a bad boss or poor pay. In fact, nearly half of the business professionals who quit their jobs in 2019 cited a bad environment as the impetus for their departure. Professional growth and better pay followed in a distant second and third place, respectively.
Please tell us the main reason you quit your job
Leaving a bad environment (44%)
Opportunity for growth (19%)
Gen Xers are way more likely than any other generation to leave a job because of lack of growth opportunities.
Quit for growth opportunities
Can't Get No Satisfaction
For dissatisfied workers who haven't jumped ship yet, companies still have a chance to course correct in 2020 by addressing the top three factors in workplace dissatisfaction: lack of growth opportunities, underappreciation and an overwhelming workload.
What's the main reason you are not satisfied at work?
No growth opportunities (24%)
Advancement Beyond Promotion
Career advancement is not simply a synonym for promotion. It can take the form of opportunities to learn new skills via cross-departmental training or external coursework. It could also be achieved through a mentorship or coaching program. Both sides of the corporate coin benefit from these kinds of investments.
When appropriate, it's financially worthwhile for companies to proactively promote. Beyond lost knowledge and internal expertise, losing a good worker can cost an employer roughly 33% of the worker's annual salary. That's significantly more than a promotion, which is an average salary increase of 9.3%.
Managing Mars Versus Venus
Managing the sexes can vary slightly. Men are more likely than women to harp on lack of growth opportunities and poor pay (ironic, since women still make just 79¢ on the dollar), while women are more likely to feel overloaded and underappreciated. Recognizing and addressing workplace pain-points is vital for talent retention.
| | Men | Women |
| --- | --- | --- |
| No growth | 28% | 21% |
| Poor pay | 17% | 13% |
| Underappreciated | 15% | 22% |
| Overloaded | 11% | 21% |
No Turning Back
Overall, 2019 was a good year for most workers. The vast majority of those who made the leap and quit their job have no regrets. Most workers felt that they met or exceeded their professional goals. 13% were rewarded for their hard work with a promotion. And a solid 68% received a raise.
Women were more likely than men to receive a raise in 2019 (72% versus 62%), however men were more likely to get bigger pay increases.
"It's great to see more women in the workplace being recognized for their contributions, but we still have some work to do to close the pay gap," acknowledges Kavita Chan, research director at Captivate.
If you did receive a raise last year, how much was it?
Looking ahead, 65% of professionals are optimistic about their future at work, yet one in five plans to quit their job in 2020. Companies should prioritize investing in good people, as their contribution to overall workplace satisfaction is just as important as their contribution to the bottom line.
Employees: If you are unsatisfied in your current position, identify your pain points and address them with your manager. Give your company an opportunity to right the ship before jumping ship.
About Office Pulse
Office Pulse by Captivate offers marketers timely analysis and insights from a proprietary panel of upscale professionals in the top markets. The Office Pulse panel of more than 8,000 influential consumers and business decision makers includes C-level executives, Millennials, middle management, small business owners, working women and working moms.
About Captivate
Known for its vast network of nearly 12,000 elevator displays located in 1,600 premier office buildings across North America, Captivate connects advertisers with 13 million unique monthly viewers through creative, research-driven and Nielsen-measured advertising and marketing programs. By engaging its viewers with timely news and actionable information that helps balance the personal and professional demands of the workday, Captivate provides advertisers with a highly desirable and difficult-to-reach audience of affluent and influential business professionals. Founded in 1997, Captivate is owned by Generation Partners. For more information, please visit www.captivate.com.