Business Professionals Unhappy With Their Presidential Picks
1 in 4 don't even plan to vote for president in November.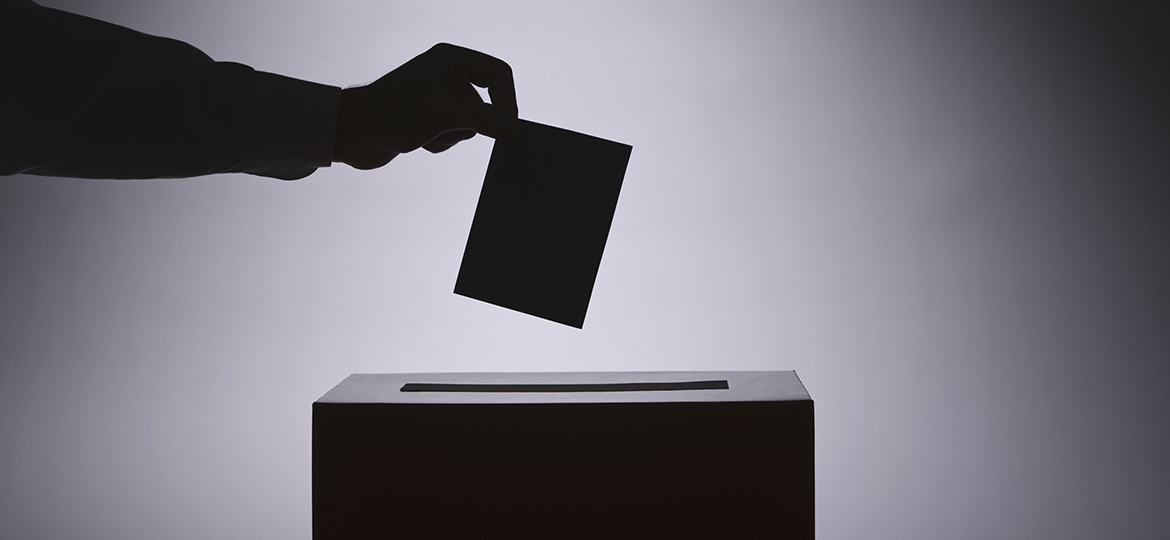 L
ike
many Americans
, business professionals seem to be underwhelmed by their options for the 2016 presidential election. One in four don't even plan to vote for a presidential candidate next month, and that number jumps to 30% for Millennials, according to a recent Office Pulse survey of white-collar workers.
But, when given the chance to pick their own candidate, business professionals turned to tried-and-true options: President Obama was mentioned the most, followed by Abe Lincoln, JFK and Ronald Reagan. (Honorable mentions go to Captain Kirk, Oprah and the Red Power Ranger.)
Overall, more than a third of business professionals are still unsure of who they'll vote for.
Which candidate do you intend to vote for in the 2016 election?
How do you feel about political talk at the office? Half of business professionals say political talk is unavoidable at the office, but Baby Boomers are the least likely to talk politics, with 48% calling it a completely inappropriate office topic.
Despite the disappointing presidential selection, election talk still dominates metaphorical watercoolers around the nation. In fact, 27% of professionals discuss the subject on a regular basis in the office. 12% have even witnessed a verbal argument at work over the election, and it can get pretty ugly.
One respondent noted that "two complaints were filed with management for the language, which got really out of hand." Someone else had to have their seat moved away from the person they were arguing with.
How do you feel about political talk at the office?
It's completely inappropriate:
24%
It helps colleagues find common ground:
8%
It's morale-deflating:
6%
In general, 81% of respondents said they simply avoid confrontation by pretending to agree or exiting a conversation when they don't agree with a political opinion at work. This seems to be a pretty smart solution, since nearly a third admitted that learning about a colleague's political views has changed their opinion of the colleague for the worse.
In fact, business professionals prefer to have political discussions with friends or family. 44% discuss the topic with family, while 37% discuss it with friends or in social groups. 9% will broach the subject only after a few drinks, and that number spikes to 21% for the more reserved Baby Boomers.
Most Boomers (94%) get their political news from traditional news outlets like television and newspapers, while hardly any professionals (1%) pay attention to political ads.
How do you get your news?
Millennials:
May the best man, woman or Power Ranger win.
About Office Pulse
Office Pulse by Captivate offers marketers timely analysis and insights from a proprietary panel of upscale professionals in the top markets. The Office Pulse panel of more than 8,000 influential consumers and business decision makers includes C-level executives, Millennials, middle management, small business owners, working women and working moms.
About Captivate
Known for its vast network of nearly 12,000 elevator displays located in 1,600 premier office buildings across North America, Captivate connects advertisers with 13 million unique monthly viewers through creative, research-driven and Nielsen-measured advertising and marketing programs. By engaging its viewers with timely news and actionable information that helps balance the personal and professional demands of the workday, Captivate provides advertisers with a highly desirable and difficult-to-reach audience of affluent and influential business professionals. Founded in 1997, Captivate is owned by Generation Partners. For more information, please visit www.captivate.com.